Myprotein Release Justice League Workout Range
Myprotein have released a Justice League workout range. MyProtein are a UK based fitness company, their products range from workout clothing to supplements and gym accessories. In my opinion they are one of the best in the UK, and I am a frequent customer of theirs.
Well, just when I needed a little motivation to get back into the gym they made a huge announcement. Myprotein have teamed up with DC Comics to bring us a limited edition Justice League workout range, which has the tag-line "Train Like A Superhero". I'm sold!
There are several products available or you can buy them all as a bundle which comes in a limited edition Justice League box.
First up there is "Hero Protein", which is tropical flavoured whey protein with 21g of protein per serving. It's also suitable for vegetarians and prices start from £6.99 for 250g bag. It even comes in Justice League branded packaging, which I thought was a great touch!
Secondly there is the 'Stainless Steel Protein Shaker', which is great for mixing liquid supplements or even if you just want a new superhero themed travel mug. I love it, it has such a sleek design with the logos etched on the side, and I have ordered two myself! This shaker is priced at £8.99 which is not a bad price at all really and by the looks of it, it will be a shaker that lasts.
And last but not least the "Hero Bundle Box". This box features all of the above items plus a limited edition T-Shirt. The box is priced at £25, and comes in a great and sturdy looking box. Unfortunately as I write this the box is currently sold out and you can no longer see the contents, but you can sign up to be alerted for the next wave here.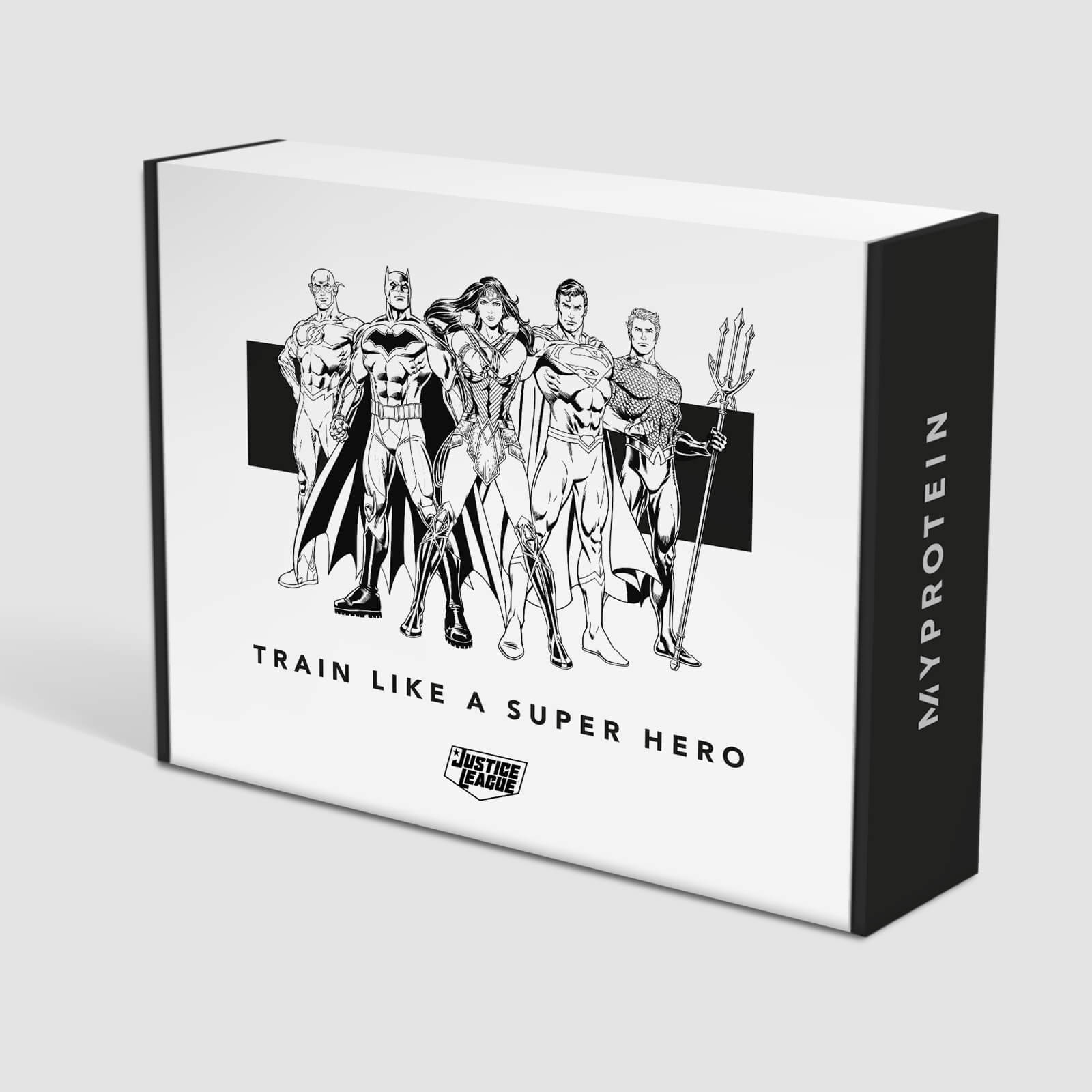 Personally I think these are great products and a great idea to get us nerds motivated to get back in the gym. I really hope to see more products stem from this partnership, perhaps to dedicated superheroes? *Cough* Superman *Cough*!