Hallmark Release Super Friends Christmas Ornament
Hallmark have released a Super Friends Christmas ornament. It's never to early to be thinking about Christmas right? Well, Hallmark have done it again with another incredibly geeky Christmas Ornament.
This time they are bringing back FULL nostalgia with this DC Comics Super Friends Musical Ornament. Take a look at the design. Personally I adore it, it's simple, but classic at the same time. It would genuinely be a great addition to anyone's Christmas tree decor.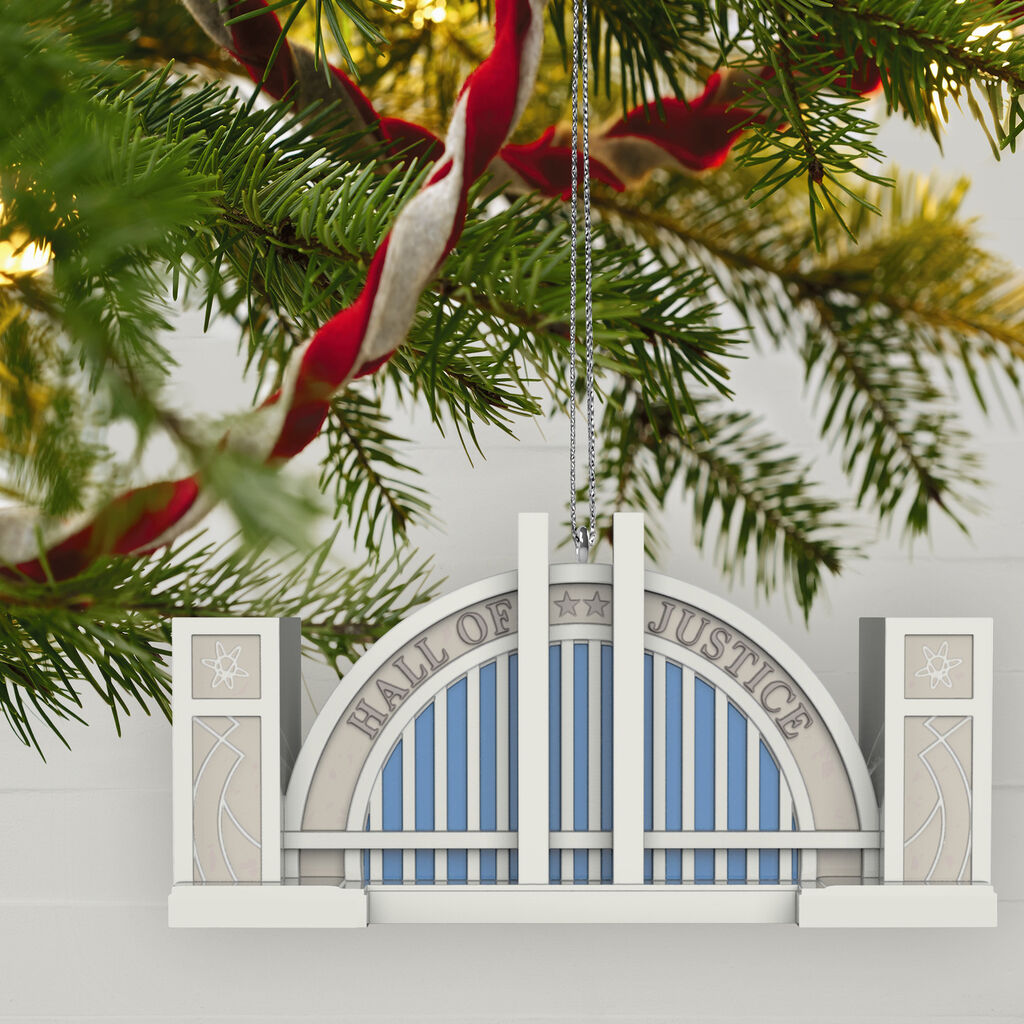 The piece is priced at $29.99, which yes is quite expensive for a Christmas ornament, but this thing plays the Super Friends Theme song. I think that's a great touch! I really hope they introduce individual character ornaments too with their own theme tune, that would be awesome!
Check out the full write up from Hallmark.com:
Headquarters of the Justice League—Superman, Wonder Woman, Batman, Robin, Aquaman and more—the great Hall of Justice serves as a familiar backdrop for a generation of fans who grew up with the weekly adventures of "Super Friends." Relive the fun of the Saturday morning cartoon staple with this Christmas tree ornament featuring the iconic fortress that plays music and Ted Knight's original narration from the show's classic theme song (battery-operated).
This beautiful Hallmark Super Friends Christmas ornamentwill be available from 3rd October, but you can pre-order it NOW from the Hallmark website.