Live Action Superman Fan Film 'Superman: Solar' Announced
Andrew List has announced that he will be creating a Superman fan film, titled 'Superman: Solar'.
A brand new Superman fan film titled 'Superman: Solar' has been announced. Whilst sadly there is no news on the return of Henry Cavill as Superman, us Superman fans do have something to get excited about.
Andrew List has announced that he will be creating a Superman fan film, titled 'Superman: Solar'. As someone who has followed Andrew for a while on social media, his passion for the character is clear to me and with that in mind, I think this is going to be something very worthwhile for fans of the character. He has been working in video production for 15 years and has worked on projects for TV, film, live events and has had opportunities to work with people involved with The Walking Dead, The Arrowverse and WWE.
Here is the official announcement video for the film.
And here is the official story pitch by Andrew List – Writer and Director of 'Superman: Solar'.
The story we're going to tell has taken inspirations from All Star Superman, Superman Grounded but most of all things I've always wanted to see adapted to live action. This concept has been inside my head in some form or fashion for roughly 10 years. Over that time, I've just been constantly adding and perfecting the story that I want to tell.

Having superpowers doesn't make a hero, a hero. It's being there for those who need you most, regardless of powers. Superman's greatest superpower is giving those hope, even in the smallest of moments.

Nearly my entire life, probably yours too you hear people say they can't relate to Superman. I've always found that notion to be the complete opposite. He doesn't know his real family, immigrant, adoptive parents, not knowing his place in the world. I don't know anyone who could hear those things and not be able to relate to one or more. There's no feat too big and no struggle too small.
It is clear that a lot of passion and love for the character has gone into the concept of this fan film, and I'm sure that the same can be said for the creation of it. One thing I love about the pitch for this, is how they've taken aspects and stories they love and have used them to inspire not only the story and the take on the character, but also the suit itself. Here's a look at some of the concept art by Javier Sanchez and BabySpielberg.
So far the only actor that has been announced is Superman who will be played by Glenn Kill, though there has recently been casting calls for a Lois Lane and hints towards other pivotal characters in the Superman universe. Here is a first look at Glenn Kiil as the Man Of Steel himself: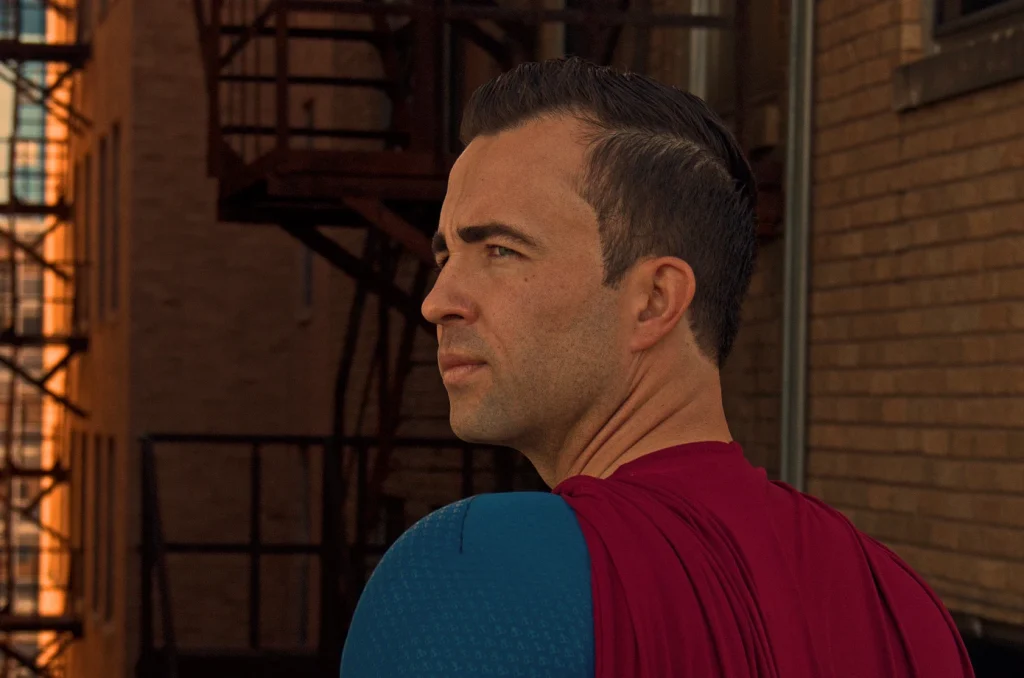 If you are interested in supporting 'Superman: Solar', you can pledge towards the funding of the film here. There are numerous price packages available to suit all kinds of budgets, and the more you pledge, the more you get in return. Examples include; premiere tickets, merchandise, props, and interactions with the cast and director.
You can also follow the production of this project by following Andrew List on Twitter.