New Superman Suit To Debut In Superman #3
The ever-growing Superman costume gallery is getting a new addition. At MegaCon, Orlando over the weekend, Joshua Williamson and Jamal Campbell revealed a sneak peek at the coming action from the upcoming issue of Superman #3
The ever-growing Superman costume gallery is getting a new addition. At MegaCon, Orlando over the weekend, Joshua Williamson and Jamal Campbell revealed a sneak peek at the coming action from the upcoming issue of Superman #3, and it would appear the Man of Steel will be donning a new white costume as the Parasite continues his biological invasion of Metropolis.
The pages feature panels of Superman with this new white and red suit that features utilities as opposed to just being a costume. The last issue of the series saw Superman getting exposed to the Parasite's new virus abilities and it would seem that this suit will his key to fighting back, similar to how Batman uses a special heat suit to fight Mr. Freeze. One panel features it offering hazmat-like protection.
Here's a look at the preview pages that were revealed at MegaCon: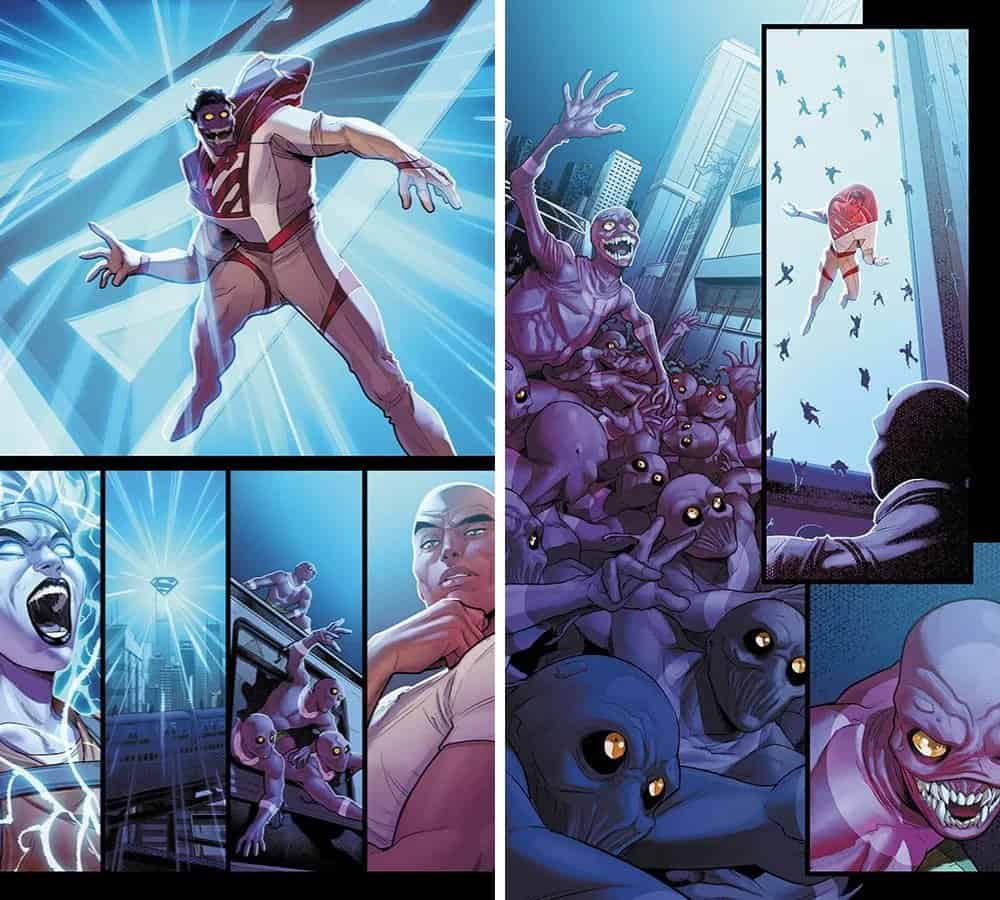 In fact, Williamson compares Superman getting a new suit to Batman getting a new "toy" himself and wants to do the same for Clark. It goes over a lot of peoples' heads that Superman is somewhat of a scientist and inventor himself with all the tech, gadgets, and projects he has in his Fortress of Solitude. This suit isn't just meant for a cosmetic change, so it will be interesting to see just how he utilizes this suit and whether or not it cements itself alongside Superman's other iconic costumes.
Superman #3 is written by Joshua Williamson, with art by Jamal Campbell and will release on April 18th.