DC Comics Reveal SUPER 'Free Comic Book Day' Previews
'Free Comic Book Day' is one of my favourite days of the year – for obvious reasons. This year the event takes place on Saturday 6th May and DC have just released their line up
'Free Comic Book Day' is one of my favourite days of the year – for obvious reasons. This year the event takes place on Saturday 6th May and DC have just released their line up of free previews that will be available at local participating comic book shops and also on DC Universe Infinite. Here is a round up of the SUPER related previews that DC have to offer this year.
First up is the 'Dawn Of DC: Knight Terrors 2023 FBCD Special Edition' issue. Knight Terrors is DC's upcoming summer event by Joshua Williamson, Howard Parter and Chris Bachalo, the event introduces our heroes and villains to the "Nightmare Realm". To celebrate Free Comic Book Day, DC are releasing an exclusive preview of what's to come. Here's a look at the cover: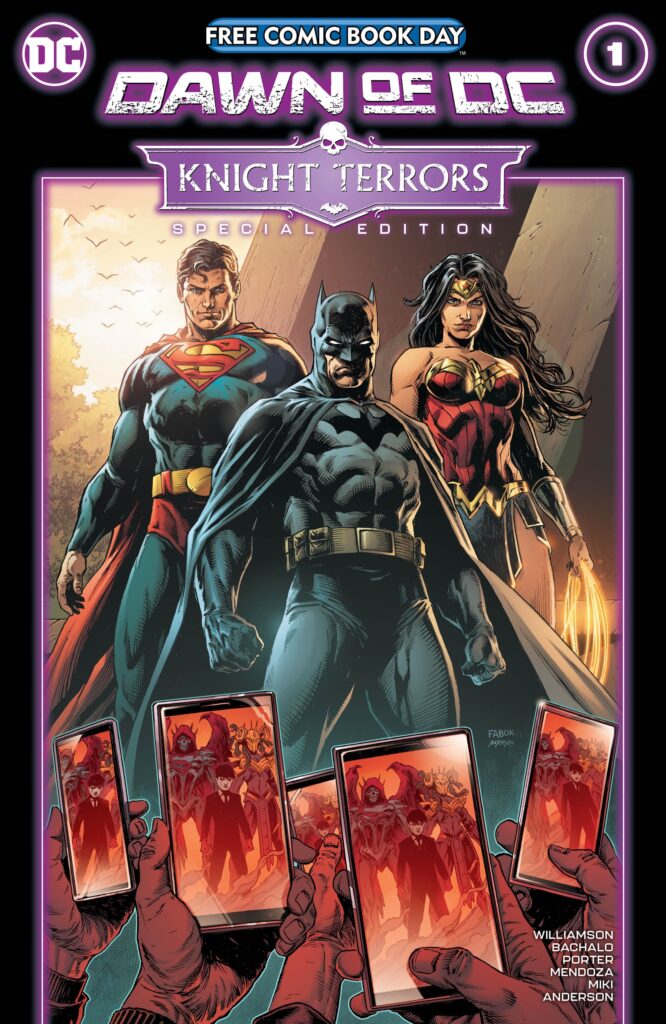 For the Middle Grade and YA fans, DC have also treated us to a double preview of 'Clark & Lex', which is written by Brendan Reichs, with art by Jerry Gaylord and is set for release on 4th July 2023. There is also an exclusive preview of 'Girl Taking Over: A Lois and Story', which is available to buy now and is written by Sarah Kuhn, with art by Arielle Jovellanos.
In an additional sampler, fans can check out an excerpt from Shadow of the Batgirl and Heroine Complex writer Sarah Kuhn's upcoming graphic novel 'Girl Taking Over: A Lois Lane Story. Featuring lively art by Arielle Jovellanos, this charming young adult story celebrates the strength it takes to embrace life's messiness as small-town Lois Lane tackles a summer in the big city with gusto, meeting all the challenges that come her way.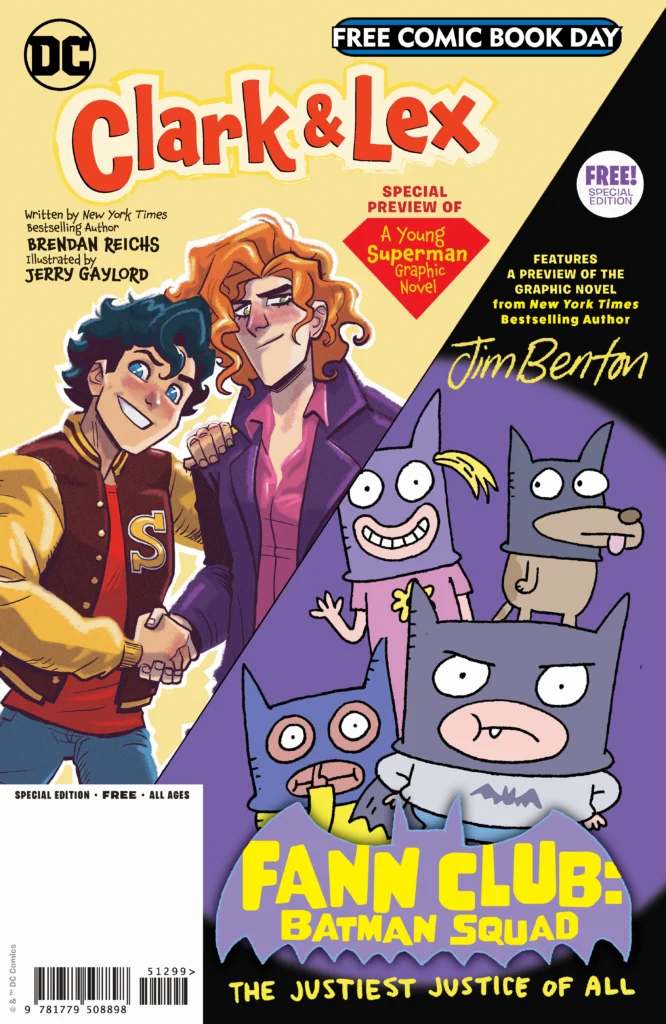 And finally, DC are also releasing 'Dawn Of DC: Primer 2023 Special Edition, which is set for release on Tuesday 16th May. This issue showcases the threats, secrets and connecting stories to Dawn Of DC. It is written by Joshua Williamson, with art by Leandro Fenandez and will include key secret files pages and exclusive behind the scenes content from the event. Here's a look at the cover: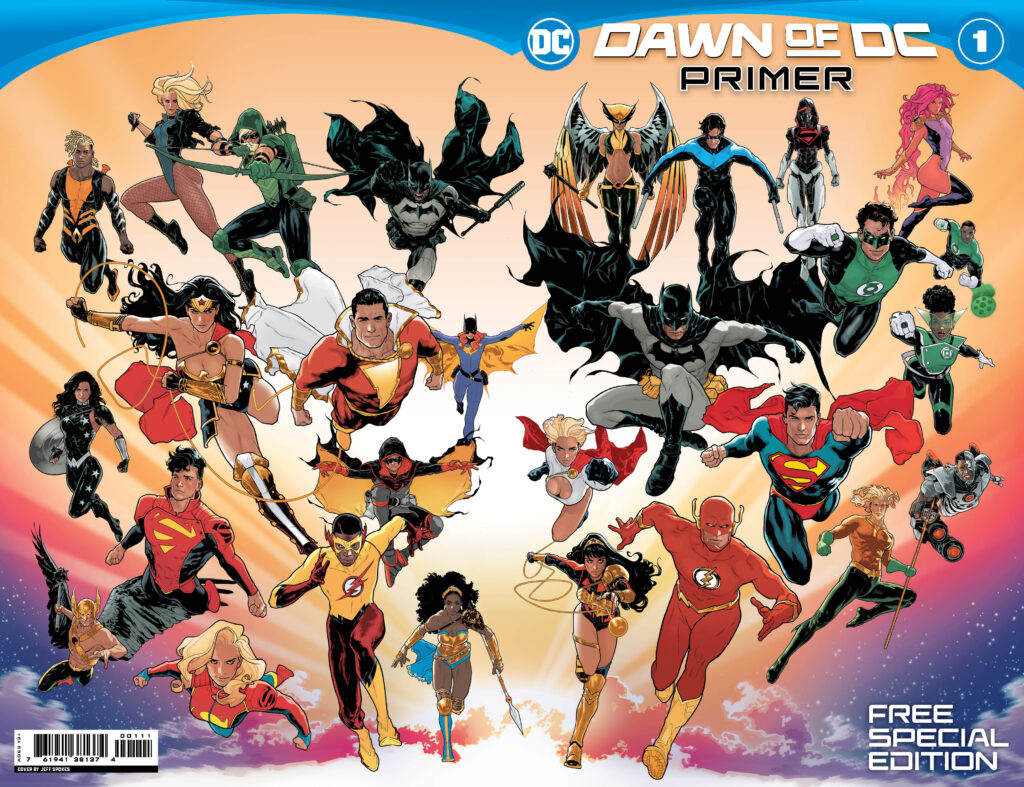 Here's the official synopsis from DC: 'For years, Amanda Waller has seen the heroes of the DC Universe as a dangerous threat that could lead to the end of the world. Ever since Dark Crisis on Infinite Earths, Waller has operated in the shadows to collect deadly weapons and to create an army of allies who agree with her. Now she's forced to bring some of the worst villains of the DC Universe an offer they can't refuse.'
'Free Comic Book Day' takes place in local participating comic stores worldwide on Saturday 6th May.