The Action Comics #1000 Variant Covers We Have Seen So Far
Action Comics #1000 has become a huge event for DC Comics and Superman fans everywhere. The book celebrates 1000 issues of Action Comics, and features work from phenomenal talent as they acknowledge and pay homage to the first Superhero comic – Action Comics #1. The talent includes artwork and stories by the likes of; Geoff Johns, Brian Michael Bendis, Dan Jurgens, Jim Lee, Jerry Ordway, Scott Snyder, Peter Tomasi, Louise Simonson, Marv Wolfman, and many many more.
Several weeks ago, DC Comics announced that they will be releasing eight variant covers, in addition to the Action Comics #1000 standard over by Jim Lee. Following this announcement, DC released images of seven of those eight covers, you can see them here.
Last week, we finally saw the fantastic artwork for the either variant cover by Joshua Middleton, and it was totally worth the wait. It is fantastic, I love the colours, the artwork, the shading, everything about it! This cover fills in the 1980's gap in those covers that were previously released.
In addition to the eight DC Comics official variant covers, DC have opened out the covers to allow for retailer exclusives. The retailer exclusives will team up with other well-known cover artists to produce an exclusive and limited amount of covers, especially for Action Comics #1000.
So far we have seen several covers, with more announced.
Firstly, we have Jock teaming up with Forbidden Planet. There are also several versions that you can pre-order and buy, which include the standard design below, a monochrome version and a signed version, of course depending on how much you want to spend.
Then, we got a team up with Yesteryear Comics and legend Jason Fabok. Another stunning cover, to me this makes Superman feel godly and like a ray of hope with the lighting and the Doves, its beautiful!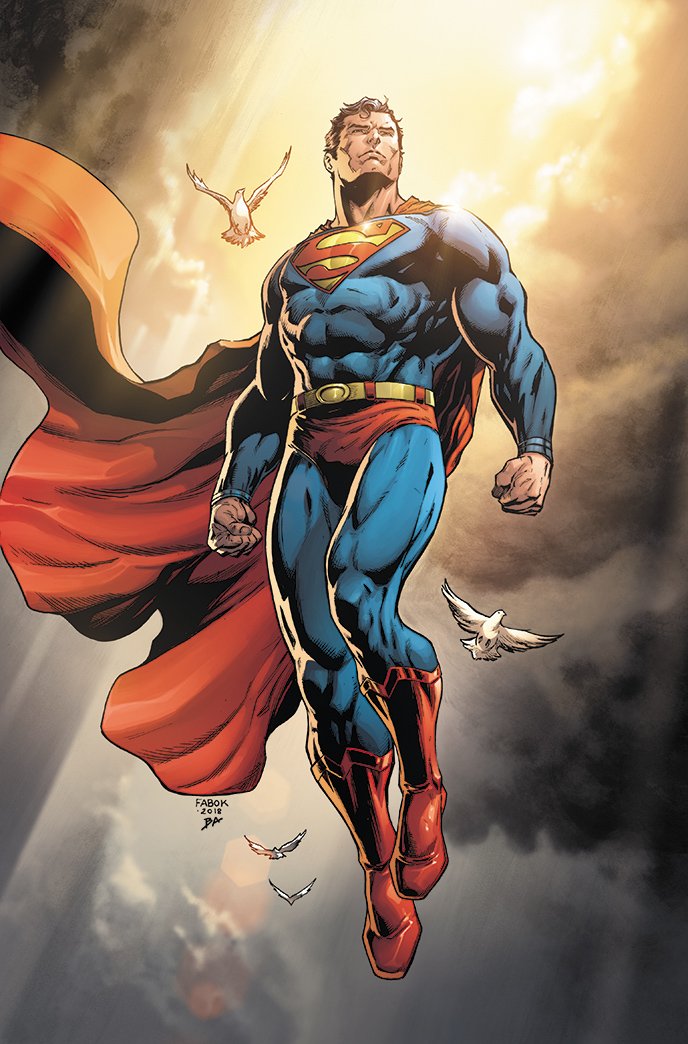 Thirdly, we have Kaare Andrews' variant cover with Third Eye Comics. I love Kaare's work, so so realistic and beautiful. I will be sure to buy this one!
Then we have Gabrielle Dell-Otto's fantastic cover with Bulletproof Comics. She is the only one to do a homage to Christopher Reeve and I love it! It's not often enough we get to see Supes in his Fortress of Solitude, and this one is stunning.
Then, we have Nicola Scott's variant cover in collaboration with Kings Comics. I love that this one pays tribute to the many looks and designs of Superman – including the famous MULLET. Great cover!
Next, Tony S Daniels has teamed up with Uncanny Comic Shop. Another stunning cover, I can't believe the talent! I have to say this is one of my favourites.
And finally, George Perez's variant cover in collaboration with Summit Sports, Comics and Games. Personally, I feel that this is the most simplistic cover we have seen so far, but still a great cover overall.
Although, this cover has not been fully released or fully confirmed, the below has been shared and is likely to be the cover for Artgerm (Stanley Lau) and BuyMeToys.com. The image that we have received states "NOT FINAL TRADE DRESS", so there may be some tweaks. Artgerm is known for his incredible cover of Supergirl, and its great to see her acknowledged in this stunning cover.
Although these are the only covers that have been released so far, there is still one more in the pipeline. Midtown Comics have confirmed a team-up with Olivier Coipel for their exclusive cover. I can't wait to see this cover, all of the releases so far have been incredible and are must-haves for any comic/superman collector. In addition to Coipel's cover, I'm sure there will be more retailer exclusives announced.
One thing I can say for sure is that April is going to be one EXPENSIVE month!