REVIEW: Superman & Lois S1 Ep 1: Pilot
Superman & Lois S1 Ep 1 was a fantastic pilot that exceeded my expectations and more. They have set the bar very high, and I truly hope the series stays at this level throughout.
Superman & Lois S1 Ep 1 aired last night on The CW in the US, and since the announcement of the series, I have been very excited to see another portrayal of Superman on our screens.
Now that I have finally watched it, I have so many thoughts so I thought a weekly review of the series would do nicely! But don't worry, I am not heartless, there will be no spoilers in this review.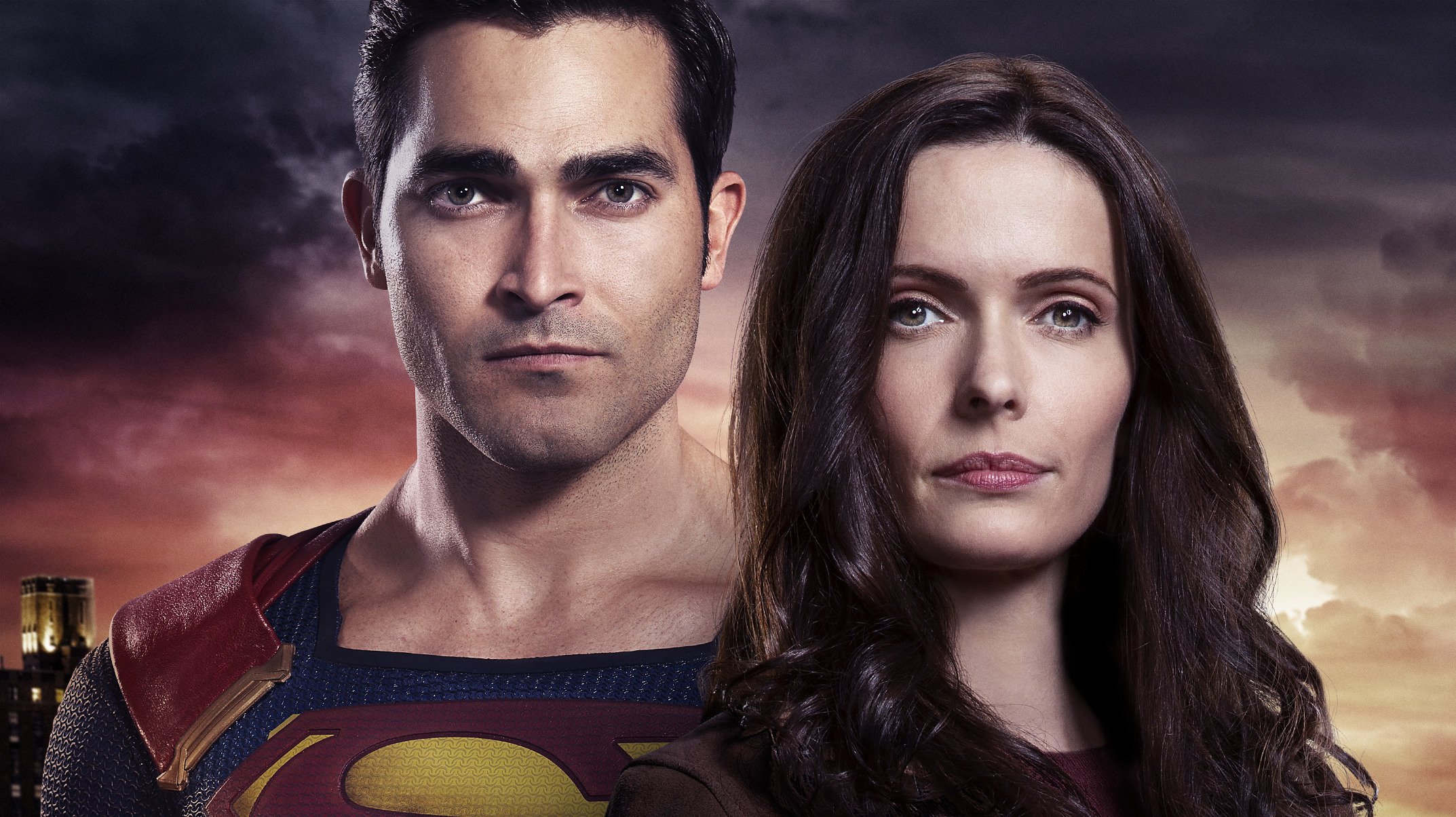 Superman & Lois S1 Ep 1 provides an excellent set up to the series, allowing viewers to really get to know The Kent family in depth, as well as the position that they are currently in. Though this is a CW/Arrowverse show, it has a completely different vibe to it, which I am incredibly happy about. It has so much more realism to it, and less of the cheesiness that can be found in the other shows.
The concept and story-line so far is very intriguing. and explores both familiar and unfamiliar territories. I won't go into too much detail about it to avoid spoilers. One thing I did love was how they told Superman's origin story. We have seen it SO many times, altered and tweaked as time goes on. Personally this is possibly one of my favourite versions, it was swift and really gave us a sense of who he is and what he has been through. The rocket landing sequence was fantastic and took me right back to John Byrne's comic run with the fluid filled chamber.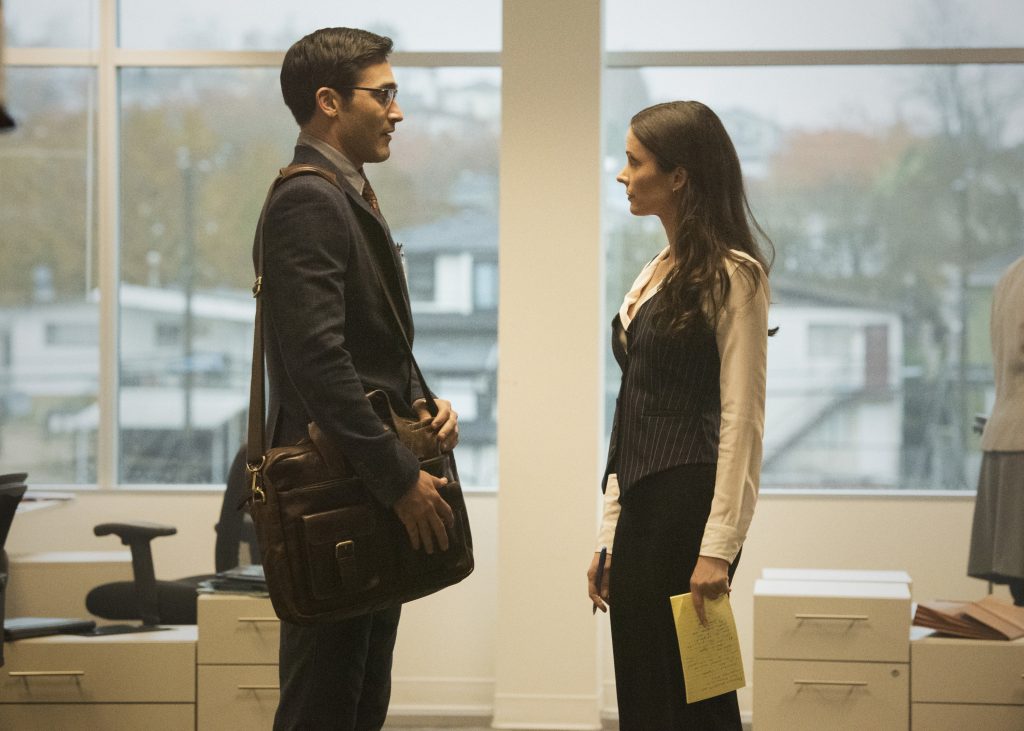 This is Superman. It is so nice to see him take on different struggles and issues as well as the not-so-standard mystery villain. Seeing Superman take on loss, money issues, raising a family, and dealing with a son with severe anxiety just grounds him that little bit more. Having him juggle so many 'human' problems, just provides at least one thing we can all relate to.
Towards the end of the episode we get a tease as to who the mystery villain is in this episode and the rest of the series. Throughout I had a few thoughts as to who it could be, but I was wrong. With that said, the tease we got was completely unexpected and the villain dons a completely different look to what we have seen before. It will be very interesting to find out more about him and his story.
Tyler is a very confident Superman who uses his head rather than brawn to solve problems, much like the golden age comics I thought. I was very impressed with Tyler, and if (like me) you were a little skeptical about his portrayal as Superman based on what we've seen in the Supergirl TV series, you will come out of this thinking differently. In many moments where he plays both Clark Kent and Superman, it seems he takes notes and adds a hint of previous Supermen before him, and it's perfectly done whilst adding his own spin on the character.
The same can also be said for Elizabeth Tulloch, who plays Lois Lane. This is a new yet very familiar take on the character, though in my opinion we didn't get to see enough of her in the pilot episode. Now, to explore the moments that are quite the opposite to what we are used to – the twins. Though in current comics only one of the two exist, I feel the dynamic between Jonathan and Jordan Kent adds so much more to the series. I think they will make for some great drama in the series, as they already have in the pilot episode.
As a CW/Arrowverse show the visual effects are absolutely phenomenal. There are many moments where it is hard to believe that this is a TV series. Once again, you will believe a man can fly. Those effects combined with the slower, more grounded pace, and the letterbox aspect ratio made Superman & Lois S1 Ep 1 much more epic and cinematic than the rest of the Arrowverse.
As well as this, the cinematography is excellent, there are so many beautiful scenes of The Kent Farm which was really reminiscent to Man Of Steel. The score throughout added excellent effect and really heightened the emotions felt during the scenes and the gravitas of it all.
I genuinely found myself smiling for the duration of the episode, and I can see myself doing the same for the series to come. To me it was like watching a comic book, this was a great and accurate Superman that brought the character down to Earth and into the now. There are so many nods to comic books, TV series and film lore. As a Superman fan, I absolutely adored that. I won't go into detail on what those 'Easter eggs' were, but there are plenty to look out for.
Superman & Lois S1 Ep 1 was a fantastic pilot that exceeded my expectations and more. They have set the bar very high, and I truly hope the series stays at this level throughout. As I type this, I am smiling… what a time to be a Superman fan.