REVIEW: Superman & Lois S2 Ep 10: Bizarros In A Bizarro World
series wherein Bizarro estranges himself from his Jon and Lois because it's in his nature as an inverse of Clark to not be a loving father.
Superman & Lois S2 Ep 10 aired last week and whilst fans are waiting eagerly for Superman Space Age to come out in July, hoping to see some interplanetary or inter-dimensional travels of the Man of Steel. What a wonderful world we live in where we get this both in comic book and TV show form, at the same time no less. This episode takes him to the classical location of Bizarro World with a contemporary twist that only the CW could've done.
Welcome to Bizarro World! It's a cube, everything is inverted, and the sun is red. I wonder if the moon was made of cheese like in the comics. But that's the thing about this iteration of Bizarro World – it's not very bizarre. People don't look like the traditional grey and blocky dimwits that love everything we find awful. In fact, the word "bizarro" is never said aloud. More or less, this is an alternate Earth where things played out a little differently. The episode combines POV storytelling and some world-building as we see how the Ally Alston saga unfolded on the cube Bizarro World.
The stories of the denizens of Bizarro World are told to our Kal-El (Tyler Hoechlin) as he makes his way around the strange new world looking for Anderson (Ian Bohen) and Ally Alston (Rya Kihlstedt), as they are in possession of the two pendants capable of merging oneself and their Bizarro self. It's this that makes this Earth special than all the other alternative ones. There is a lot to take in with the new Bizarro World, and the episode does a great job of spacing it all out after a great opening visual of Superman traveling interdimensionaly.
We'll start with the Bizarro Kent family since they are our main characters. Bizarro (Hoechlin) leads a superhero life like a celebrity (and we all know how that usually turns out). The family remains the same with Lois (Elizabeth Tulloch), Jon (Jordan Elsass), and Jordan (Alex Garfin). Sam (Dylan Walsh) is also there. However, it's Jon who has powers and becomes his own Superboy as Jon-El. The screenshots of him from this episode made their way around the internet like wildfire, and for good reason. Jon-El is just oozing references to the traditional depiction of Kon-El. Even though the names are similar, there is no denying it. Although he denies being Superboy, he'll always be one to me. Sadly we don't get to see much of the boys' lives at school as the children of a celebrity which would have been neat.
Jon-El meets Superman at the destroyed Kent farm and tells him how he and his own dad would grow distant as Bizarro was always controlling how he used his powers. Constant fighting would eventually separate the Kent family and Bizarro, already addicted to kryptonite, would mutate into the being we know from the previous episodes. The Bizarro Ally Alston is shown to have more of a stranglehold on this world with a huge follower base that even marches on Washington. That's what you can expect when Jerry Seinfeld is President (yep, that's right).
What is different about the Bizarro Kent family too is the inclusion of Tal-Rho (Adam Rayner) and his wife Lana (Emmanuelle Chriqui). We always did want to see her as Superwoman, but not like this. I don't see how marrying Tal-Rho is the inverse of marrying Erik. What they could've done is have Erik never have his affair because that would've been the inverse. It would be even more ironic and sad if they were still happily married. We do get to see their wedding and I had no idea that black wedding dresses actually can be pulled off.
Meanwhile, Anderson had made his way to Bizarro World with both pendants. The award for most character development goes to him as he doesn't actually merge with his other self and visits the Bizarro Kent family and even begins to feel regret and remorse for what he did. After his outburst (pun intended), he's ready to make amends by helping Superman save the world. By the end of the episode, Superman gets another ally previously with Alston and the feud finally spreads to Earth-Prime. This gears us up for the next two or three episodes. Honestly, it's been really hard to tell how much more we have to go with the CW keeping us on edge with all these breaks between episodes. I only know one thing – it's not over, not by a long shot.
Everything good with Superman & Lois S2 Ep 10 is because of Bizarro World. When we, as Superman fans, read a story about Bizarro or Bizarro World, we tend to turn the serious parts of our minds off. This is mainly because Bizarro is a funny character nearly teetering into joke-character territory. All we see him do is say dimwitted things or opposite things that we have to playfully decode. There was a great Superman issue from the New 52 right after Superman Doomed where he goes to the cube planet and absolute hilarity ensues. "Look at them, they're literally having the time of their lives," Superman said as he witnessed Bizarro attacking his people as they laugh and cheer.
The CW's treatment of Bizarro World isn't designed like that. It's like watching an inverse episode of Superman & Lois from this season. Similar events like Ally's rise to influential power all play out accordingly but the characters respond differently to them. Of course, seeing Superman being given the Vought-American treatment is bizarre to some viewers, but that is about as strange as it gets. What is just downright dramatic and actually fascinating to see is the decline of the Kent family. I don't think Bizarro grew up in his planet's Smallville because he claims something just drew him to purchase the farm property. So, all his life Bizarro has been in the big city with all the media, lights, and cameras. His prioritisation of them over his own family reaches a boiling point and the cause of the farm's destruction is revealed.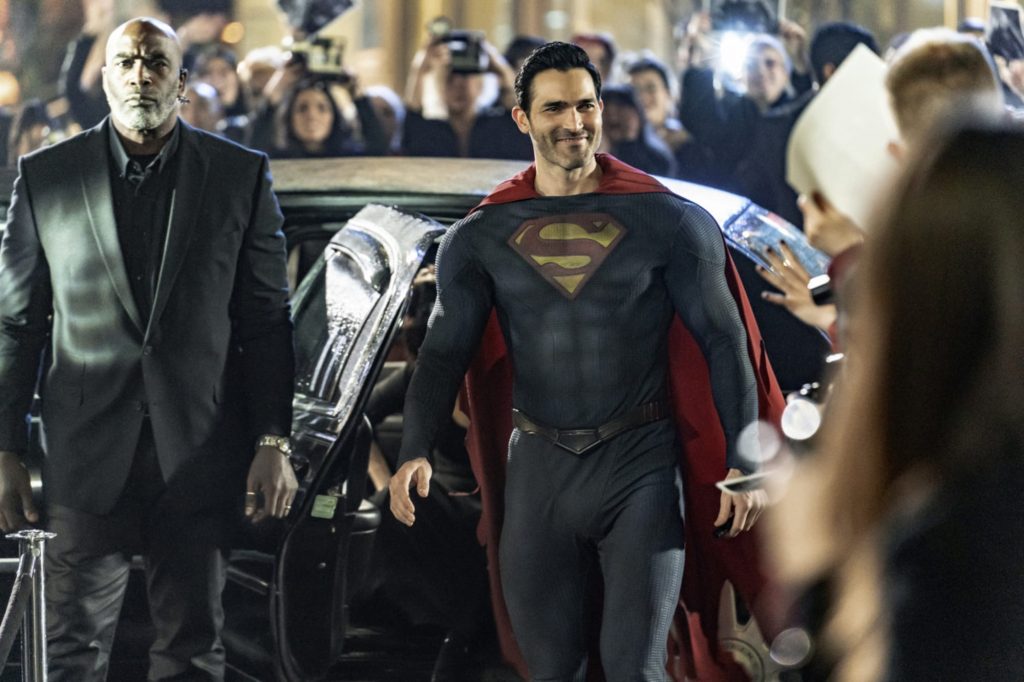 CW's Bizarro is truly a tragic figure. Comic book creators often go the clone created by Lex Luthor route to make Bizarro seem more gritty and serious, but Bizarro truly deserves a world of his own where he can make his own mistakes and either develop or worsen because of them.
Superman & Lois S2 Ep 10 may have taken some inspiration from the final arc of the Rebirth Superman series wherein Bizarro estranges himself from his Jon and Lois because it's in his nature as an inverse of Clark to not be a loving father. It's Bizarro stories like this that go beyond, a huge congrats to the CW for making another one for the books.