Westminster Collection Release DC Comics Boxed Stamps
Westminster Collection have done it again with these DC Comics Stamps – they really know how to reel me in, I am a sucker for collectible stamps, coins and notes!
Now, they have released a fantastic DC Comics collectors box of limited edition stamp set, and boy – are they beautiful!? The stamps represent DC's best known characters, which include; Superman, Batman, Wonder Woman, Aquaman, Plastic Man, Supergirl, The Flash, Hawkman, Green Lantern and Green Arrow. What I love about these, is that it represents the more classic look of the characters, and the artwork is incredible.
From what I can tell, they were released in the US several years ago, but this set is new to the UK – at last! Each stamp comes in a protective capsule which is completely sealed, allowing the stamp to remain in impeccable condition. This is a great feature for us collectors!
Here's a closer look at the Superman stamp;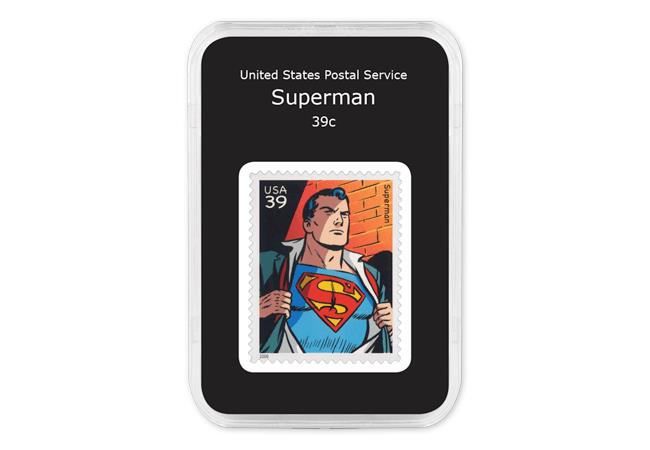 There are only 995 of these sets available, so I wouldn't wait too long to get your very own! ! Not only do you get the stamps in their protective cases, you also get a deluxe presentation case to go with it, along with a Certificate of Authenticity – another great feature for a collector.
The Westminster Collection DC Comics Stamps set costs £100.00 plus a £4.99 postage fee. Although it may be a little pricey for some collectors, it is completely worth it in my opinion. Westminster Collection are also offering a payment plan, for those that don't have a spare £100 lying around – like me! For just £10.00 per month, plus the delivery fee, you can secure your set now, with an interest free payment plan. All orders will be shipped within 2-3 days and there is a limit on how many you can buy per household – that limit is 3.
I just ordered my set of Westminster Collection DC Comics Stamps and it arrived earlier today, here is my unboxing video for a closer look!
For more information and to order your own set of the Westminster Collection DC Comics Stamps, you can head to the Westminster Collection website here.