Zavvi Announce DC Comics Advent Calendar
Zavvi have announced a DC Comics Advent Calendar! I know what you're thinking… it's only September! It's too early to be thinking about Christmas. Well you are wrong, it's never too early! Especially if you are a collector and Zavvi are releasing an advent calendar perfect for you, and they are doing just that!
Feast your eyes on this! The DC Comics JLA Collectible Coin Advent Calendar! Each window covers a collectible coin dedicated to a impressive line-up of characters involved in the Justice League Of America. From your beloved heroes, to the the villains, this advent calendar has everything.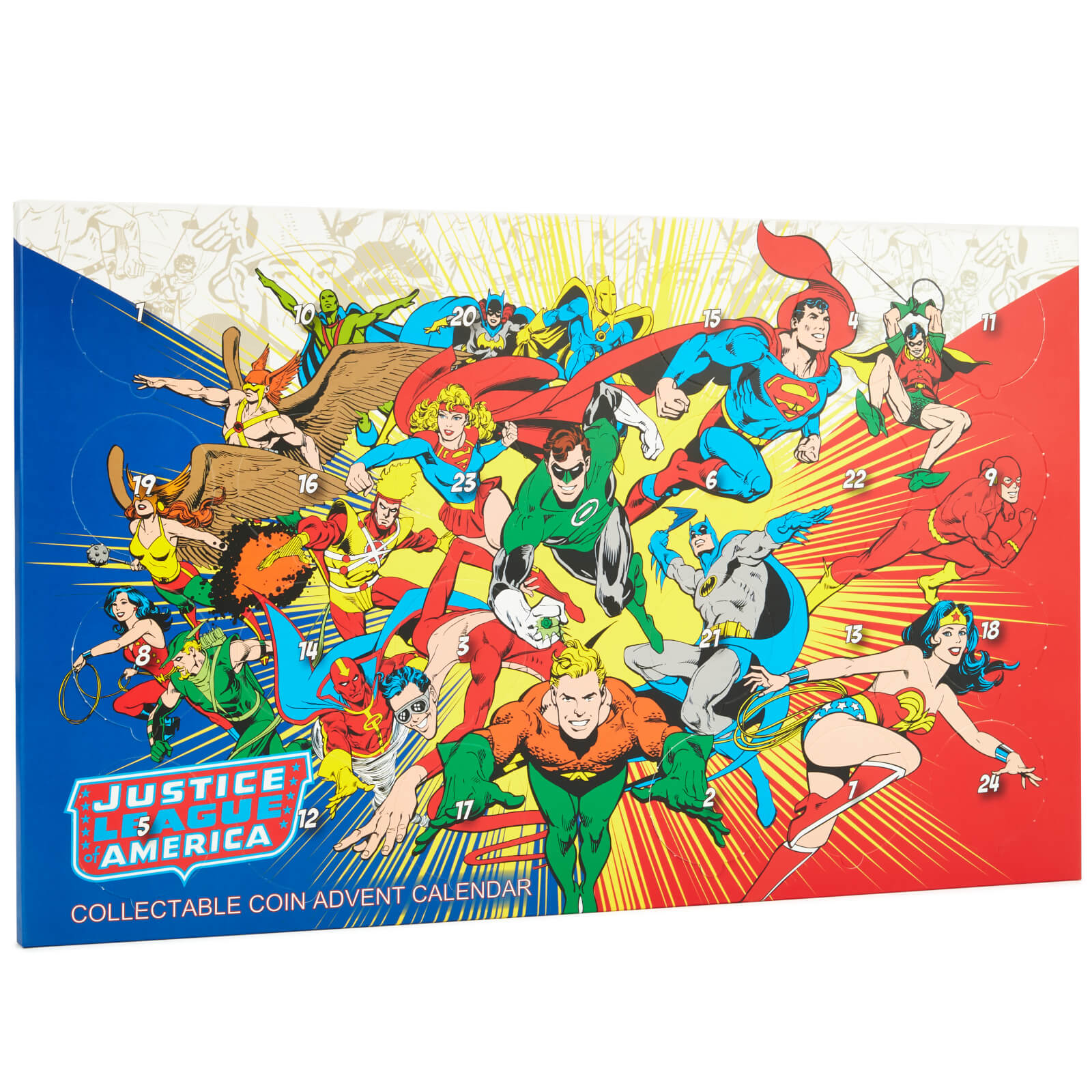 Each of the 24 coins come in plastic protective cases – they really do have us collectors in mind! And once you've opened those 24 coins, you can display them in the display folder that comes with the set! Here's a closer look at what to expect:
The calendar is limited edition edition and is exclusive to Zavvi UK (finally something for us UK folk!). There are only 2,000 available worldwide and I'd expect these to sell fairly quickly – it's such a great idea!
Zavvi DC Advent Calendar is priced at £59.99 and is expected to start dispatching on 30th October. Like I said, these will go fairly quickly so luckily for you they are currently available for pre-order now!