DC Comics Announce 'Superman Superstars' Initiative At New York Comic Con
At New York Comic Con, DC Comics announced 'Superman Superstars', a brand new initiative starting in 2024 that showcases four different creators.
Those four showcases will be spread throughout the year, and today at New York Comic Con, DC announced the first two. The first creators showcased will be John Timms and Jason Aaron, who said it was "an honour to write Superman". Their story will focus around Bizarro and will act as a continuation of the Bizarro from Bizarro World, first created by Peter Tomasi. In this story Bizarro discovers a brand new ability that he didn't know he had which causes Superman a lot of grief!
The story arc will take place over three oversized issues starting in January. Here's a look at some of the covers and preview pages:
The second showcase will be written by Joshua Williamson, with art by Rafa Sandoval. It is titled "House Of Brainiac", starting in Action Comics in April 2024 and will explore Brainiac's intentions of storing power and knowledge. That's something that has never really been explored before. In the Superman Annual we saw that Brainiac had a bottled city of Czarnia and in this story arc he begins unleashing Czarnians on different worlds to see how the worlds will react.
Not only that but the arc will also explore Brianiac's history and family, so Williamson explained that the title of the book was quite a tease of what to expect. A new character will debut – Brainiac Queen – Williamson explained that following her dangerous introduction, she would go on to be a huge part of the DC Universe going forward. Here's a first look at her design by Dan Mora: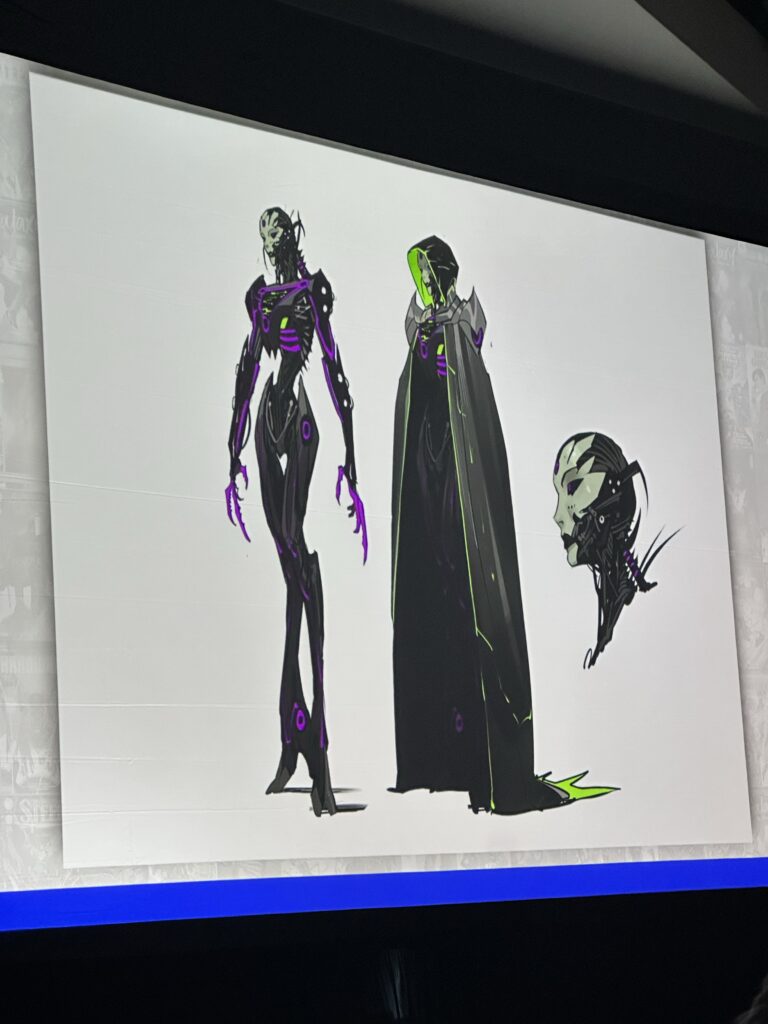 As always I am extremely excited to see where 'Superman Superstars' goes from here and I'm looking forward to the second phase of announcement to be made.